At least 60 inmates have been killed in Ecuador's latest deadly prison riot, the public prosecutor has said.

A fight broke out between rival gangs Los Lobos and R7 at a prison in Santo Domingo, some 80km (50miles) west of the capital Quito.

Ecuador is battling a wave of gang violence, and has recently seen its most deadly prison riots in history.

Parts of Ecuador are under a state of emergency because of the rising crime that has shocked the country.

A total of 108 inmates escaped the prison during the riot and remain missing, the local police chief says.

An additional 112 prisoners made it out before being recaptured, he added.

Scores were injured in the riot, but the exact number is still unclear.

Ecuadorean newspaper El Universo reported that, according to the National Police Commander Fausto Salinas, the incident was triggered by a brawl involving the transfer of an inmate known as Anchundia into the prison. He had been one of the ringleaders who had caused a previous prison riot in April, the paper said.

Pictures from outside the prison show bloodied inmates being carried from trucks to waiting ambulances. As news of the riot spread throughout the community, many relatives gathered outside the facility, distraught and desperate for news.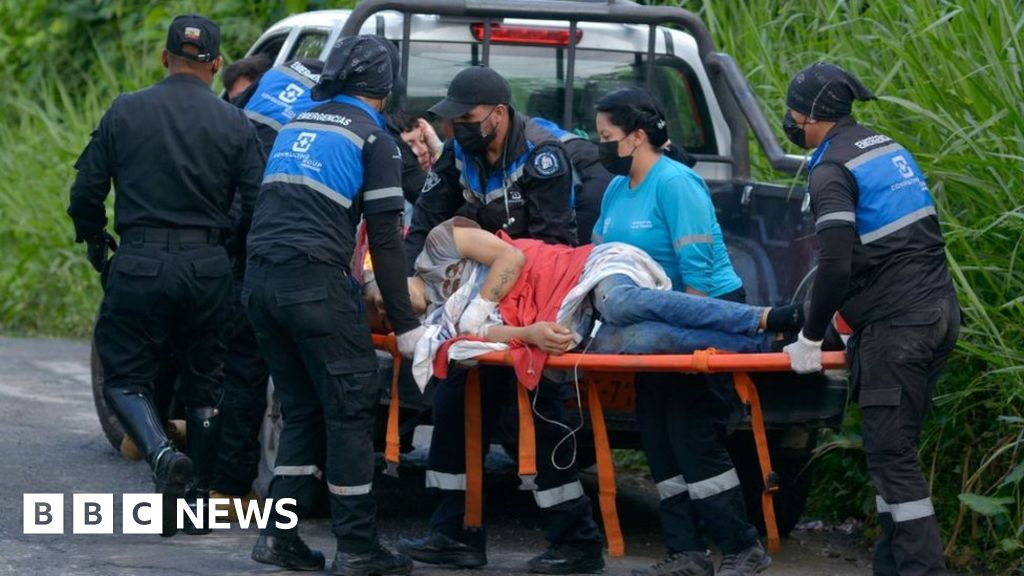 Ecuador is battling a wave of deadly gang violence and has seen its worst prison riots in history.