Sydney has recorded its hottest November night on record, with daytime temperatures of 40C on Sunday.
The Australian city recorded a minimum overnight temperature of 25.4C.
The heat has prompted the New South Wales (NSW) Fire Service to issue a total fire ban for most of the eastern and north-eastern parts of the state.
Firefighters are battling dozens of wildfires in the state. Temperatures over the weekend have also soared in other parts of the country.
These included South Australia and Victoria.
Evening temperatures at Sydney Airport have now dropped to 25C at 17:30 (06:30 GMT), local reports said. Hotter weather is expected again from Tuesday, despite the official start of summer still being a few days away.
"November has been quite unusual in many ways. We have only seen about half our normal rainfall and it is quite possible it will be one of our hottest Novembers on record," Andrew Watkins, of the Bureau of Meteorology (BOM) noted on Friday.
It is the first weekend of significant bushfire activity since the end of last year, which saw Australia's most intense bushfire season on record, though not its most deadly. The bushfire season of 2019-20 saw fires sweep across 24 million hectares of land.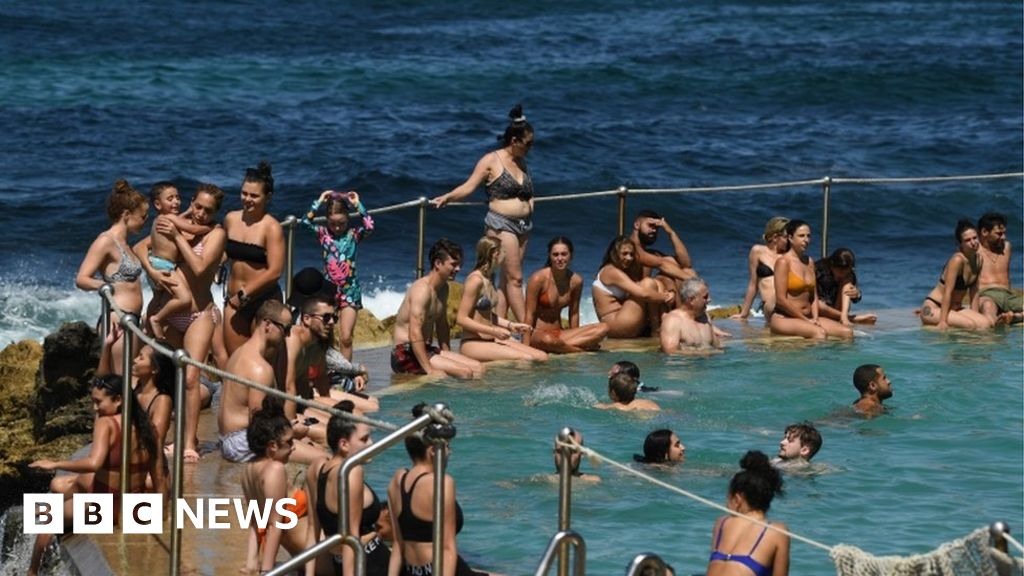 Australia, where it is still officially spring, is already seeing soaring heat in several states.