South Africa is bracing for more heavy rain in districts hit by massive and lethal downpours earlier this week.
More than 300 people have died in flooding in and around the eastern coastal city of Durban in recent days. On Wednesday the president, Cyril Ramaphosa, described the flooding as a "catastrophe of enormous proportions", directly linking it to the climate emergency.
"It is telling us that climate change is serious, it is here," Ramaphosa said as he visited the flooded metropolitan area of eThekwini, which includes Durban. "We no longer can postpone what we need to do, and the measures we need to take to deal with climate change."
The South African weather service has warned of continuing high wind and rain bringing the risk of more flooding in KwaZulu-Natal and some other provinces over the Easter weekend.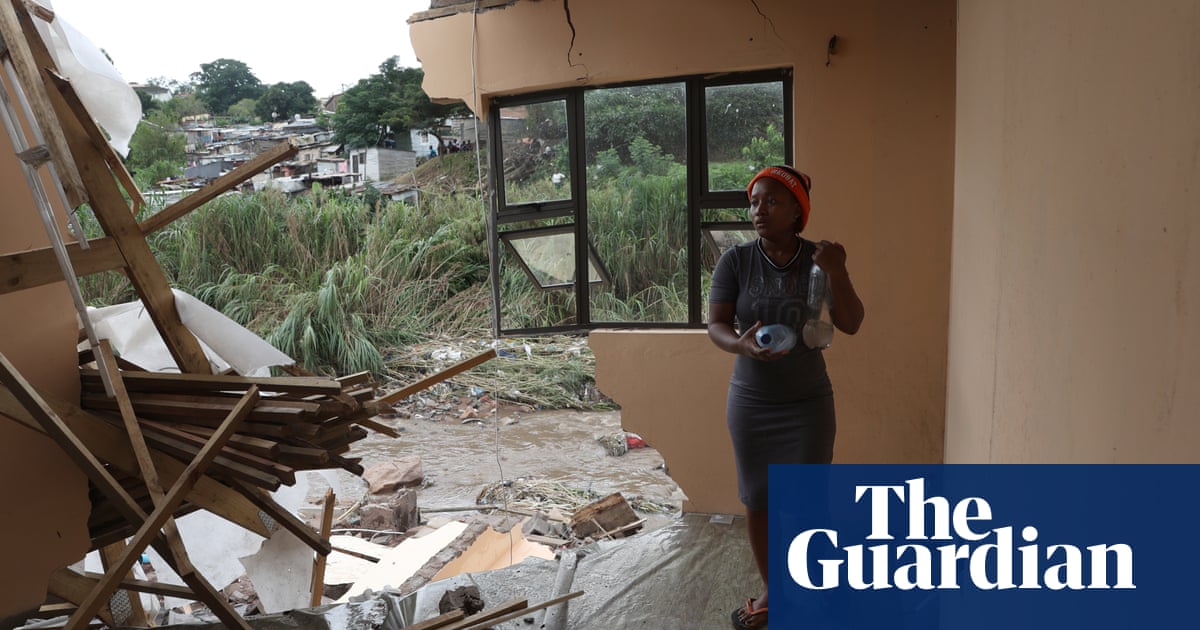 President describes 'catastrophe of enormous proportions' as more than 300 people die in Durban area

www.theguardian.com