Day 1: instructions
Jon ran his hands through his hair and looked at his body in the mirror. Are you ready for this, he thought. But it didn't seem like it mattered. The texts had been very direct. A series had come in the last few minutes from an anonymous number.
-This is where you will die two weeks from tonight: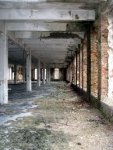 -This is where your meat will be hung to develop its flavor: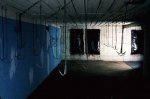 -This is where we will dispose of the offal left from butchering your carcass: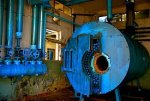 They were Slaughterpig. He had made contact with them online through a necro site. They were a group of men who got off on killing and butchering young men. It had been a fantasy for Jon at first. He got off on them telling what they would do to him. But it became obvious pretty quick that they wanted more.
-These are the six we have so far lured to our slaughterhouse. Some were willing, like you. Most not so much.

One by one the selfies of cute boys followed.
-If you take this information to police, they will laugh. They know. They will maybe feel sorry for you. They know you will die soon. But you know it is what you want. Even if you are afraid of it.
They were right about the longing he felt. He knew now that it was the darkness that drew him to study in Europe. So far from home. To being fucked in anonymous toilets. To dropping out of school. To losing ties with family and friends.
-It is our advise to get the most of your experience to not have sex or masturbate from today. If you let the hormones build it will help overcome the fear at the end. Also it will help make your last orgasm the best for you and us.
He was attracted to Eastern Europe. Somehow it seemed to hold a darkness for him. Like the movie Hostel. He had jerked off to that so many times as a teen. Through someone he met he found a job. Not much but it allowed him to stay. He turned tricks sometimes to help. He worked out to develop his body. Many evenings he just had sex with guys he met in Ovcha Kupel Park. Whoever wanted him. And he fantasized. That one would pull a knife. Or tighten hands around his throat. Online he lived out deeper and darker fantasies. He met the Slaughterpigs. It became real.
-Remember. Two weeks from tonight you will die at the place you have seen. If your body is not true to the pictures you have sent we will put a gun to your head and shoot you. Your carcass will go untouched into the tank of offal. So far we have been pleased with all of our boys. They have been tasty.
Are you ready for this? Jon looked in the mirror.
-Do not try to run. You cannot board a plane. You cannot cross a border. Our connections are deep. If you do not show up in two weeks you will be shot dead on the street. From your pictures that would be a waste. Better for you if you die while we make you cum and your dead flesh is left for us to enjoy.
Ready? There was a cold fear in his belly. But his cock was ready. It was hard as fuck.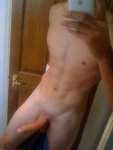 Last edited: