Russia might come to the rescue of the rebels it backs in eastern Ukraine, a senior Kremlin official has warned.
"Everything depends on the scale of the conflagration," Dmitry Kozak told a conference in Moscow, as tension builds in the region.
Ukraine's Donbas region has been a flashpoint since the separatists seized swathes of territory in 2014.
Low-level, sporadic clashes between the rebels and Ukrainian forces have broken out in recent weeks.
Each side accuses the other of violating a ceasefire.

Ukraine's President Zelensky has been visiting troops in the region

Ukrainian President Volodymyr Zelensky visited the region on Thursday to see "the locations of the escalation" and "be with our soldiers in the tough times in Donbas".
German Chancellor Angela Merkel has called on Russia to reduce its military presence on the border with Ukraine.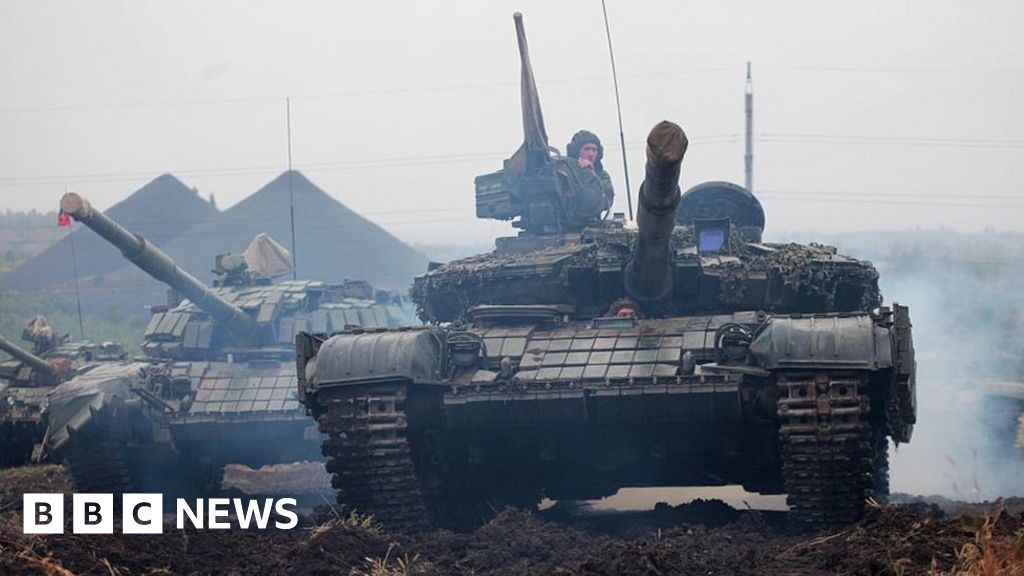 A senior Kremlin official issues a warning as tensions rise in eastern Ukraine.