A powerful 7.3-magnitude earthquake struck off the coast of Fukushima, in northern Japan, on Wednesday, briefly triggering a tsunami advisory and plunging more than 2 million homes in the Tokyo area into darkness.
The Pacific Tsunami Warning Center later said there was no longer a danger of a huge wave, though the Japan Meteorological Agency kept its low-risk advisory in place. NHK television said waves of 20 centimetres (8in) reached shore in Ishinomaki, about 240 miles (390km) north-east of Tokyo.
NHK footage showed the broken walls of a department store building and shards of windows scattered on a street near the main train station in Fukushima city.
Advertisement
Eleven years ago the region was devastated by a 9.0 quake and tsunami that triggered nuclear plant meltdowns.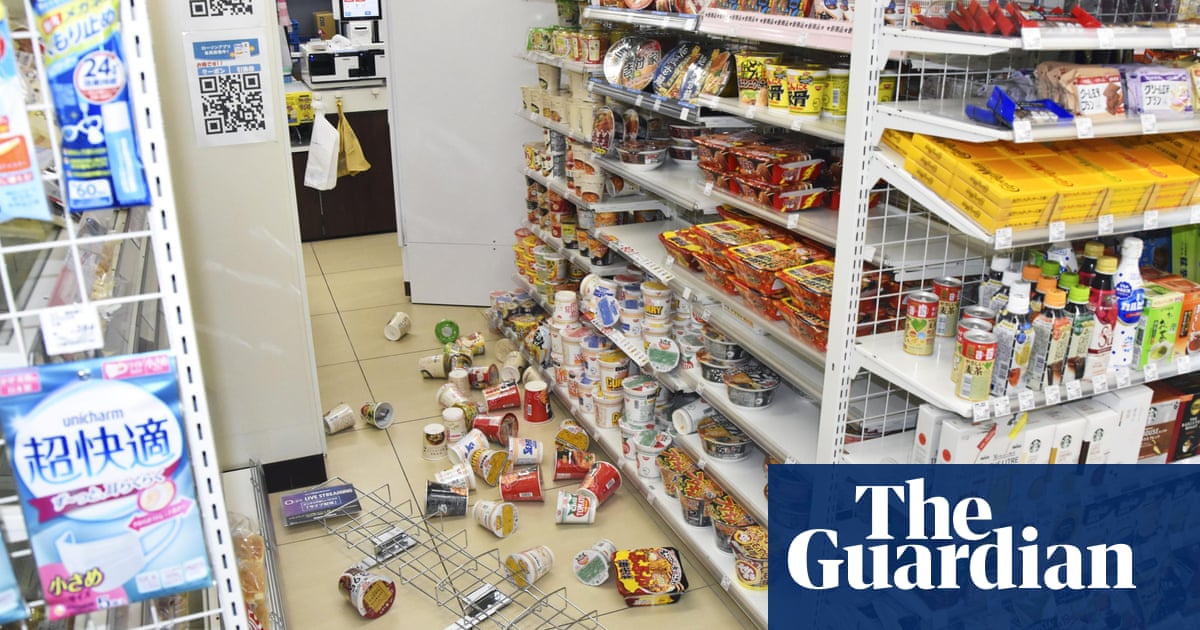 Tsunami warning cancelled after quake cut power to 2m homes and damaged some buildings

www.theguardian.com