A river of boiling lava has come to a halt on the outskirts of Goma, sparing the city in the eastern Democratic Republic of the Congo from disaster after the night-time eruption of Mount Nyiragongo sent thousands of terrified residents fleeing in panic.
Fire and strong fumes emanated from the blackish molten rock as it swallowed up houses, heading towards Goma airport on the shores of Lake Kivu.
The military governor of North Kivu province said the city was spared after the lava halted near Buhene on the outskirts of Goma.
Flowing lava from the volcanic eruption of Mount Nyiragongo is seen between buildings, in Goma.
Five people were killed in accidents during the evacuations, said Gen Constant Ndima, who was appointed governor early this month when the province was placed under a "state of siege" to combat violence by armed groups.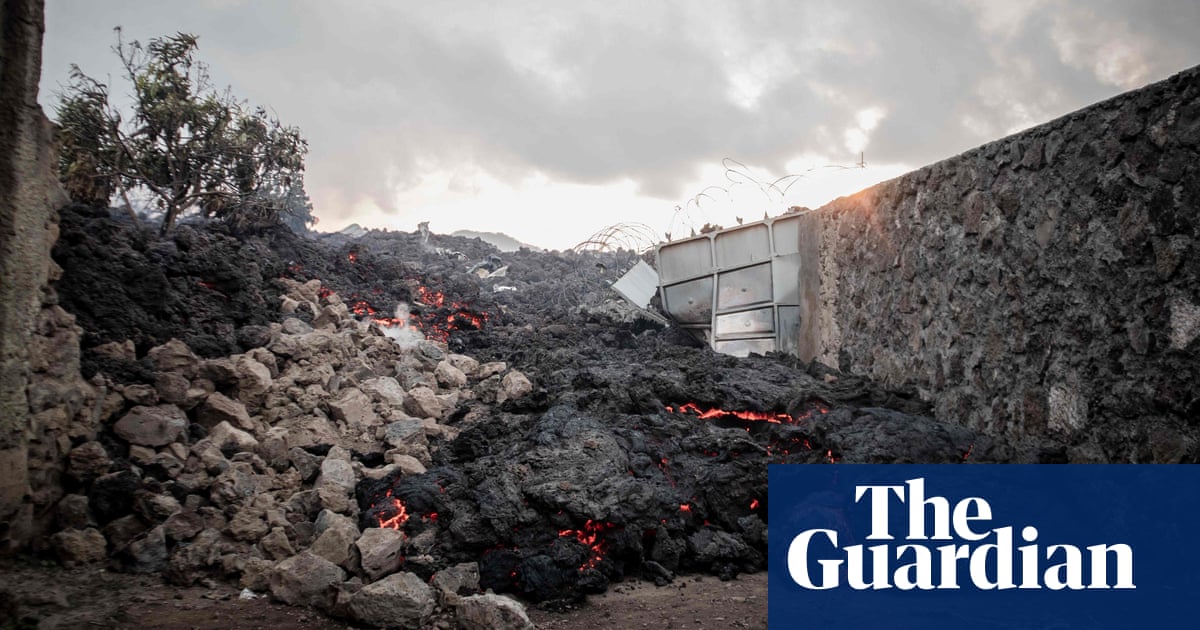 Volcano Mount Nyiragongo erupted during the night but lava flow seems to have lost intensity

www.theguardian.com