A
record-breaking heatwave across the western US is set to intensify this weekend, as climate change and an atmospheric "heat dome" combine to bring about the hottest temperature the region has ever experienced. Over the coming days, the heatwave will move into the Pacific Northwest, where forecasts show Seattle and Vancouver reaching highs of 41C and 39C, respectively. Seattle-based meteorologist Cliff Mass described the predictions as "mind-boggling" and "insane" for a region known for cool and rainy weather. "Quite frankly, I am somewhat in shock looking at the raw forecast model predictions," wrote Mass, a professor of atmospheric science at the University of Washington. Meteorologists have warned the heatwave could become more deadly as it heads north into areas, where most homes lack air conditioning and people are unaccustomed to extreme heat. Hundreds of temperature records have also been set in the southwestern US across Utah, Arizona, Colorado, New Mexico and California over the past week.
Climate scientists have said these patterns could become the new normal, as the planet continues to heat up because of global warming. A world-record high for June of 53.2C was recorded earlier this month in Death Valley, California. "There is no doubt that heatwaves have become more frequent and intense because of man-made climate change," said Friederike Otto, associate director of the Environmental Change Institute at Oxford university. "The most important thing is to be aware just how dangerous heat is," she added, singling out elderly people as particularly at risk. The unusual temperatures, combined with a historic drought, have raised wildfire risks significantly, according to Otto. Parts of California and Oregon are already bracing for a summer of blazes more deadly than last year.
A high-pressure zone in the atmosphere above the western US, often referred to as a "heat dome", is keeping the heatwave locked in place. "This is a weather system that can be very persistent, it can last for many days," said Dim Coumou, a researcher at the Potsdam Institute for Climate Impact Research. "It brings clear skies, very high temperature." While climate change has already warmed the planet about 1.2C since pre-industrial times, scientists such as Coumou believe it has also shifted atmospheric patterns. His research shows that a gradual weakening of the jet stream during summer makes these high-pressure systems more persistent, resulting in longer heatwaves. The jet stream, a band of fast-moving wind high in the atmosphere, greatly influences weather patterns in the northern hemisphere. "Normally you have weather systems that come and go every few days," said Coumou. "The thing with these heat domes is they can last much longer.
This heat can really build up and you can get these long-lasting heatwaves." Recommended Climate change Arctic Circle's record temperatures heighten global warming concerns Other regions of the world have also experienced record temperatures this month, including in the Russian Arctic. The area near Verkhoyansk, which is known for being one of the coldest places in the world, recorded a new peak of more than 40C on June 21, according to satellite data from Copernicus, the EU's earth observation programme. This surpassed the previous record of 38C recorded near Verkhoyansk last year.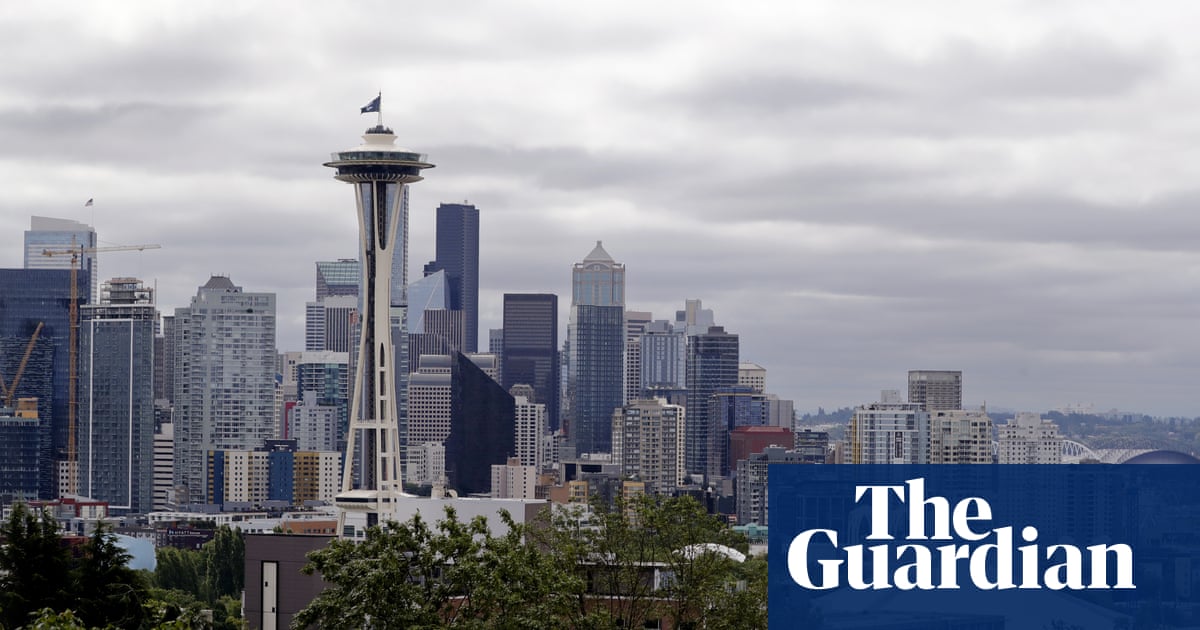 Oregon, Washington and Idaho could surpass their all-time heat records for June in unusual weather event

www.theguardian.com