www.youtube.com/watch?v=sPnOtihLN_M
More than 100 Armenian soldiers have been killed in border clashes with Azerbaijan since Monday, Armenian Prime Minister Nikol Pashinyan has said.
Azerbaijan says 50 of its own troops have also been killed in the fighting, which both sides blame on the other.

It is the latest in a series of long-running conflicts fought between the two former Soviet republics over the disputed Nagorno-Karabakh region.
Russia and the US have each called for peace between the two countries.

Speaking to his country's parliament, Prime Minister Nikol Pashinyan said 105 Armenian servicemen had been killed since Monday night in attacks he blamed on Azerbaijan.
He also accused Azeri troops of occupying 10 sq km (4 sq miles) of Armenian territory this week and said he had now turned to Russia for military assistance - a long-time ally of Armenia.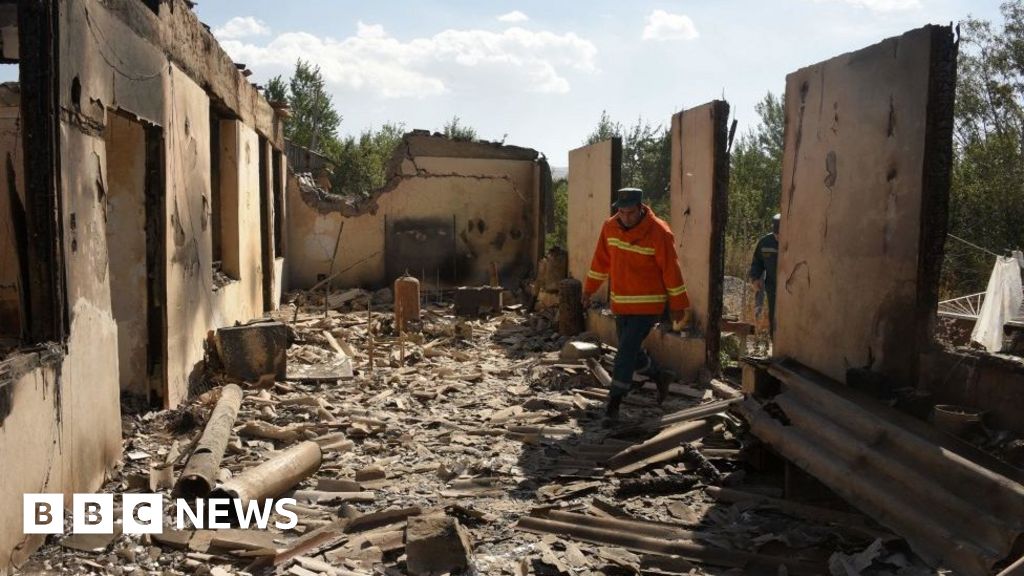 World leaders are intensifying diplomatic efforts to stop a full-blown war.