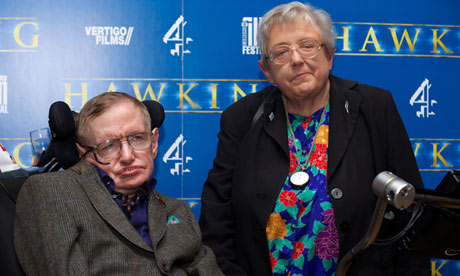 [SUB]Theoretical physicist Stephen Hawking with his sister Mary[/SUB]
A
t the premiere of a documentary film about his life, the renowned physicist said it was theoretically possible to copy the human brain onto a computer and provide life after the body dies.

http://www.theguardian.com/science/2013/sep/21/stephen-hawking-brain-outside-body

In the future it would be possible to see your own corpse and even fuck your former body provided your mind is sucessfully transferred to a computer in advance.

Humans will finally get rid of biological death and become immortal machines.

But what will necros do then?

Discuss.