People sleep at a cooling centre set up in Portland in the US state of Oregon
Canada has recorded its highest ever temperature as the country's west and the US Pacific north-west frazzle in an unprecedented heatwave.
Lytton in British Columbia soared to 46.6C (116F) on Sunday, breaking an 84-year-old record, officials said.
A "heat dome" of high pressure parked over the region has set new records in many other areas.
The US and Canada have both warned citizens of "dangerous" heat levels that could persist this week.
Experts say that climate change is expected to increase the frequency of extreme weather events, such as heatwaves.
The high pressure zone is huge, from California right up to Canada's Arctic territories and stretching inland through Idaho.
There has been a run on air-conditioners and fans, and cooling shelters have sprung up. Some bars and restaurants - and even at least one swimming pool - were deemed too hot to function.
Lytton, which is about 150 miles (250km) north-east of Vancouver, surged past the previous Canadian record.
That was set in two towns in Saskatchewan - Yellow Grass and Midale - back in July 1937 at a balmy 45C (113F).
Lytton was not alone. More than 40 other spots in British Columbia set new records.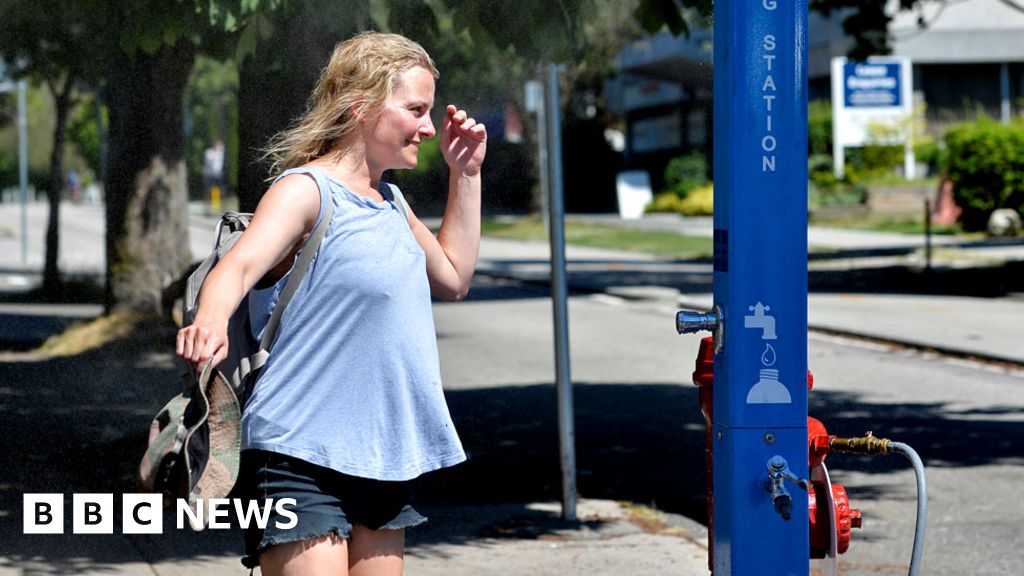 Lytton in British Columbia breaks an 84-year-old record, as the US Pacific north-west also sizzles.