Dramatic new images have shown fires raging over wide areas of the Brazilian Amazon nearly a year after blazes across the region sparked an
international crisis
for the far-right government of President Jair Bolsonaro.
The video images and photographs were filmed during a flight by Greenpeace over a wide area of forest in Mato Grosso state in the south of the Amazon on 9 July. Filmed just as the Amazon dry season was beginning, they raise fears that this year's fires could be as devastating and perhaps worse than 2019's.
"It was shocking to see the size of this deforestation and fires, at a time when the government is dismantling environment protection," said Rômulo Batista, senior Amazon campaigner for Greenpeace, who spent days flying over a wide area. "It is the beginning of the dry season and we saw fires and areas being prepared for deforestation."
Some images showed hotspots in areas near the towns of Nova Canaã do Norte, Porto dos Gaúchos, Itanhangá and Nova Maringá as well as areas recently converted to pasture – the biggest cause of deforestation in the Amazon. Other photos showed felled trees piled up for burning and fires raging near Juara, known as the cattle capital.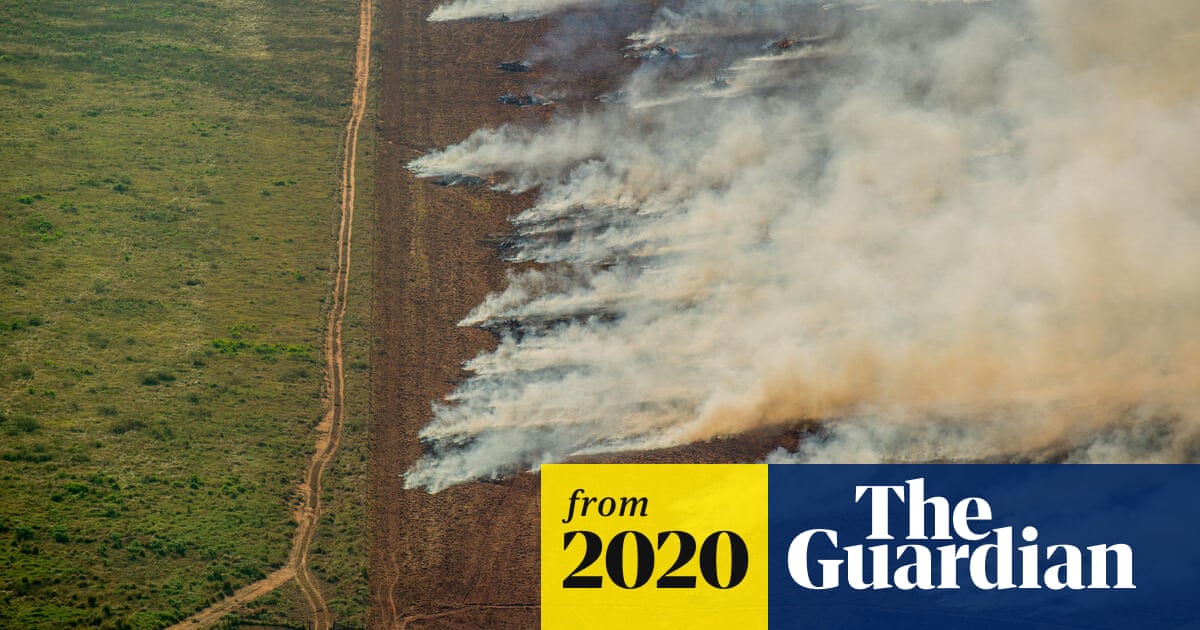 As dry season starts campaigners sound alarm over 'shocking' scale of fires, as Bolsonaro doubles down on denials

www.theguardian.com