Six people have been killed and 53 injured after an explosion rocked Istanbul's popular pedestrian thoroughfare İstiklal Avenue, in an apparent bomb attack that a while ago Turkey's president described as an act of terrorism.


Speaking shortly before departing for Tuesday's G20 summit in Bali, Recep Tayyip Erdoğan spoke of a "treacherous attack", adding: "Those responsible will be punished."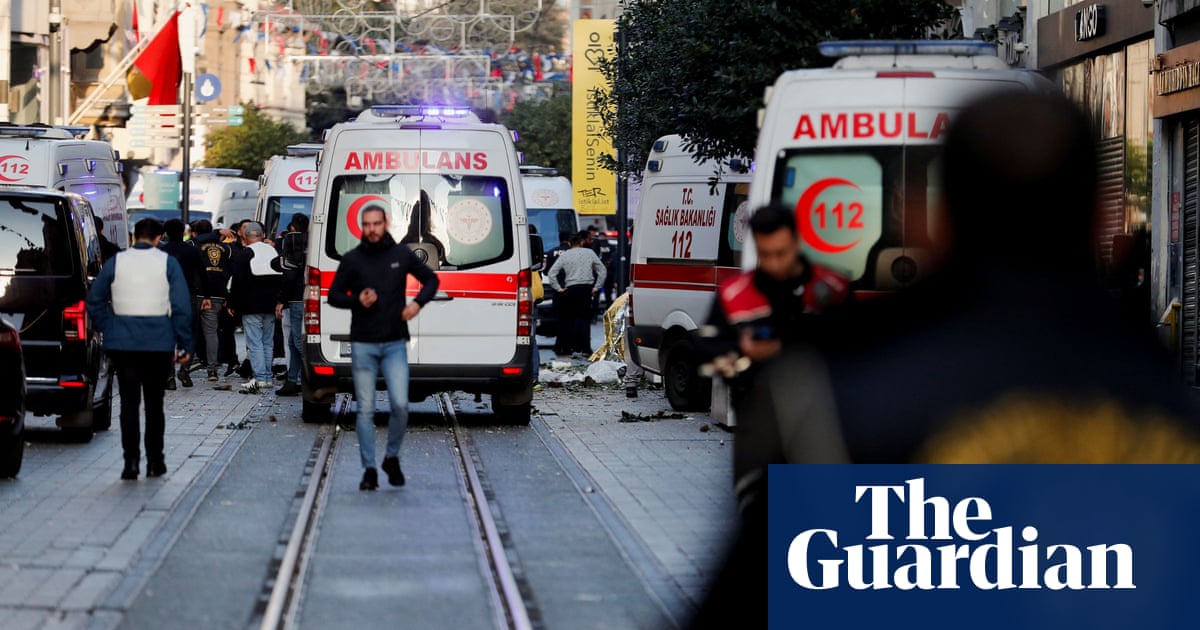 Turkish president says 53 people injured in 'treacherous attack' on İstiklal Avenue

www.theguardian.com


Erdogan said investigations were continuing but initial reports suggested an act of terrorism. "The first information provided to us by the [Istanbul] governor suggests this was an act of terrorism. We detected that a woman played a role. The work continues," he said.

The explosion occurred at about 4.20pm local time (1320 GMT) on Sunday Nov 13, 2022, the Istanbul governor, Ali Yerlikaya, tweeted.

While central Istanbul has been targeted by Kurdish separatists and militant Islamists in the recent past, the attack has so far not been claimed.

Five prosecutors were assigned to investigate the explosion, the state-run Anadolu news agency said.

The explosion shook buildings around the busy tourist area, rattling windows and sending flocks of pigeons into the air.

Videos posted online from the moment of the attack showed tens if not hundreds of terrified people running and trying to seek cover in nearby shops as a fireball billowed overhead in the distance from the middle of the street. Shoppers who had previously been strolling in the afternoon sun clutched each other in fear before turning to run away
.