Emergency services in Greece were placed on alert after a 6.0-magnitude earthquake on Wednesday.
Rescue teams rushed to extract people from the rubble of buildings that had collapsed in and around Elassona, a town in central Greece close to the tremor's epicentre. As strong aftershocks shook the region, residents were advised to remain outdoors.
Vassilis Karastathis, the deputy director of the Athens Geodynamic Institute, attributed the earthquake's strength to its shallowness. "It had an estimated depth of just 8km [five miles] and that was one of the reasons it was felt so strongly," he told the state-run TV channel ERT.
The quake was also felt in the Balkan states of Albania, Kosovo, Montenegro and North Macedonia.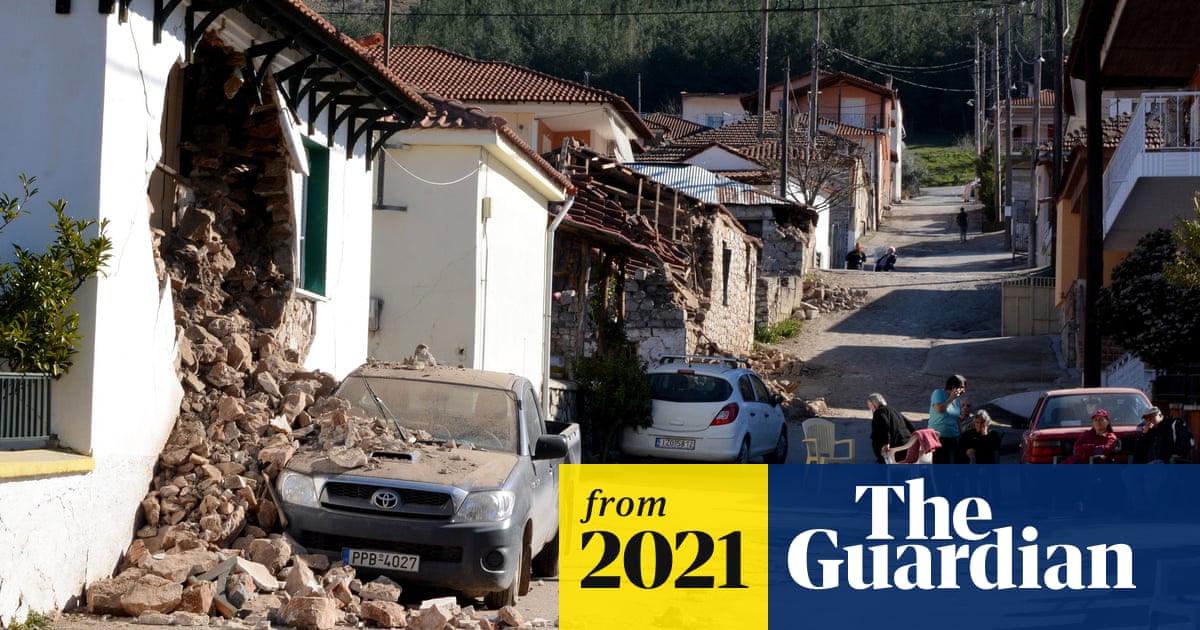 Buildings collapse but no immediate reports of serious injury after midday tremor near Elassona

www.theguardian.com