On 6 May 2021, Palestinians began protesting in Jerusalem over a forthcoming decision of the Israeli Supreme Court regarding the eviction of four Palestinian families from Sheikh Jarrah, a neighbourhood of East Jerusalem.
U
nder international law, the area in question, effectively annexed by Israel, remains a part of the Palestinian territories that Israel currently holds under belligerent occupation. The protests quickly escalated into violent confrontations between Jewish and Palestinian protesters. The following day, Israeli police stormed the compound of the al-Aqsa Mosque, a major Islamic holy site.

The violence coincided with Laylat al-Qadr, an Islamic day of significance, and Jerusalem Day, an Israeli national holiday. The confrontations occurred ahead of a planned Jerusalem Day march by far-right Jewish nationalists that was later cancelled. More than 300 people were injured, mostly Palestinians, drawing international condemnation. The Supreme Court ruling was then delayed for 30 days as the Attorney General of Israel, Avichai Mandelblit, sought to reduce tensions.

On 10 May, two Palestinian militant groups, Hamas and Palestinian Islamic Jihad, began firing rockets into Israel from the Gaza Strip, hitting multiple residences and a school. Israel launched airstrikes against Gaza, including airstrikes targeting multiple apartment buildings.
Israeli strike destroys Gaza tower housing media organisations

​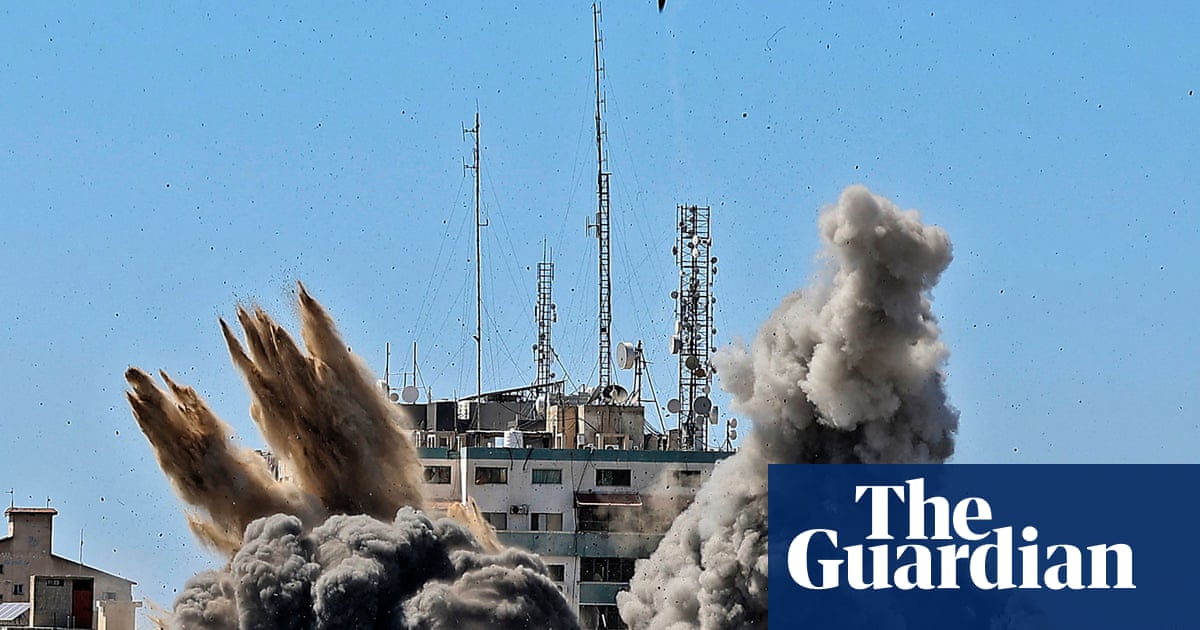 15-storey block hit on Saturday housed offices of Al Jazeera and Associated Press and private flats

www.theguardian.com